Angels with wings all about the Christmas tree – that's what we normally think about when the word "angel" comes up. In New Age culture we speak about Guardian Angels,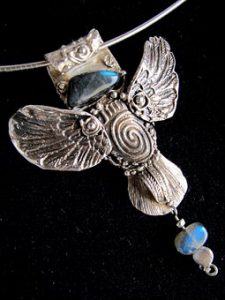 those entities which we hope will guide us the right way and give us the right results when we engage in "positive thinking" and "affirmations". Scientifically oriented people who don't believe in any God and are proud of their atheistic beliefs (!) make fun of any idea which could remind them of religion and their own cultural religious background.
You might be somewhere in between: believing in the existence of angels and dismissing the very idea as rubbish, as many of we educated people of the 21st century do. But maybe we are looking in the wrong place when asking the question if ANGELS exist. We didn't find the answers in the old ways of thinking, but what if we follow new ideas as a basis for our questions?
Until recently science and religion seemed to be in complete disagreement about reality. Religious ideas were dismissed as totally irrational and unscientific. This is actually true, but nonetheless they are as real as scientific findings.
From Integral Theory we know that the difference between the two fields lies in their perspectives from which they address reality. Religion starts from interiority and the subjective experience, while science starts from the exterior and the objective view on things. For centuries both areas tried to cancel the right of the other to exist, but today we know that they are the two sides of the same coin – and a coin cannot exist with only one side as much we may try to get rid of the other.
The Marriage of Science and Religion
Coming to the point: The marriage of science and religion can happen for instance with the topic of ANGELS
"The Physics of Angels", a book by the theologian Matthew Fox and the scientist Rupert Sheldrake, is offering an astonishing and very reasonable new view on the existence of angels. It reconciles the latent gap in our understanding and allows us to speak again about those metaphysical beings which made us too uncomfortable to mention for a long time.
Both authors discuss old writings on angels. To me very inspiring the discussion of quotes from Thomas Aquinas where the description of the properties of angels are compared a lot to those of photons, to light, which has been a metaphor for religious experiences for ages.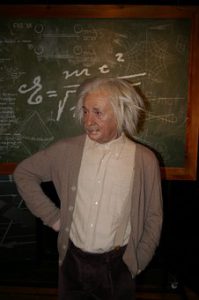 What if the light of which religions and spiritual people talk about is not a metaphor, but real? Here is a little teaser from my understanding of the book: "An angel is in a place by acting there. Angels act in one place at a time. When they act in different places then there is no lapse of time in between". Rupert Sheldrake tries on the idea that "angels" are "fields". Photons are localized through their actions and a photon is not material, it has no body. It is discontinuous in its actions and the tendency to act in one place or the other can be predicted only by probability. It can be in one place now and in another instantaneously, with no time elapsing according to Einstein.
There are more things between heaven and earth than we are used to believe.
I am not very versed in physics so as to explain this exhaustively in a short blog post. I just wanted to give you an example for the amazing correspondence of observation between entities which we have habitually believed to be of completely different natures.  I highly recommend reading the book yourself and see if your atheistic or fundamentalist scientific beliefs get challenged – as well as your romantic religious ideas, whichever might be true for you.
The Physics of Angels: Exploring the Realm Where Science and Spirit Meet
You will experience a huge "AHA!" and become a mentor for the reconciliation of mind, spirit and body. This seems to be necessary to overcome the present crisis in the world and to come to an understanding of the limitation of our own worldviews and those of others. And may that create the necessary humility to become able to address our problems from new and more enlightened perspectives!