How we are shaped by our environment!
Have you ever given a thought to how we are shaped by our environment? So where you live is shaping you, your habits, your desires, your idea of leisure time and the way you think and feel.
Living in a city versus living in the countryside
If you always have lived in a big city you became almost insensitive to noise and dirt – and you will feel insecure in a tranquil country place which seems boring to you with all the nature around and no usual entertainment and excitement.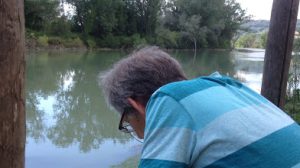 If you have lived always in the countryside you hardly can perceive its beauty and you probably are thirsty of the excitements available in a city. Being far from the places where you think "real life" happens, keeps you in a belief of lack.
Today we went on a bike ride through South Umbria. I noticed places where I was used to seeing sheep and cows – no sign of animals anymore. The young generation doesn't want to continue the country life of their parents and grandparents. What are they doing instead? Increase the amount of people without stable jobs – but living in more fancy places than the old farm. – Is this REALLY BETTER?
Life in the ancient villages in Italy –  like it was time ago, but how long?
Then there are the little villages and towns, also threatened of being left for the big city, but still maintaining a good number of inhabitants – and others come to join them, especially from other countries, because they love ITALY.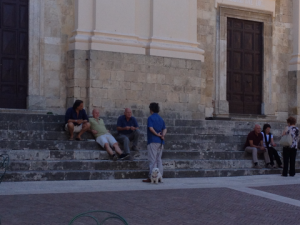 In places like Calvi dell'Umbria life is still quiet, especially on Sundays. People go to church, sit in Piazza and have a cappuccino or just hang around and chat. Especially men gather and just chat, even sitting on the church steps. Imagine this: no internet chat, but REAL LIFE CHAT. Can you feel the difference? And can you imagine how YOU would feel if you lived in such a place where the clock is still going slower than in the outside (success driven) world?
My addition in January 2017
There have been many earthquakes during the last few months here in Italy. Some villages in the mountain range of the Appeninnico were completely destroyed, others severely damaged. A ski resort was buried by an avalanche after the last earthquake and about 30 people couldn't be rescued alive. People are deeply shocked and in fear, and there is a reason for it. This will increase the desire to leave these old places of beauty and different lifestyle. Who wants to live with the continuous fear of the "next big one"?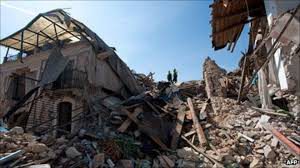 Earthquakes in Italy is not a new thing. The plate boundary between the African and the European plate goes right through Italy and many villages and towns have been destroyed in the past centuries. Every 10 or 15 years another town collapsed, business as usual: the big outcry, the promises to rebuild the towns, the collected money, given by compassionate souls, disappeared in someone's pockets. After 20 years or so coming back to the previous home town often is not a choice anymore.
So you might ask: If they know about the danger of earthquakes, why don't they prepare? Why don't they build their houses in ways that they don't collapse with the first shock? In Italy magnitude 5.5 is enough to collapse the houses, while in New Zealand even with magnitude 7.5 the houses keep upright, with only a few exceptions. 
People have a short memory. It is like the pain in childbirth: as soon as the child is born the mother forgets about the pain – how else could she think about having another baby? Well, Italian mentality is a little like this: "speriamo
 bene", let's hope that it won't happen to me!
And even if somebody is conscious enough about the danger: what can they do? Living in those places traditionally means to be poor. That's why so many people go away and try to make a living in the bigger cities, in the first place. So how could anyone afford to adjust their old house in ways to make it more resistant to the trembling of the earth?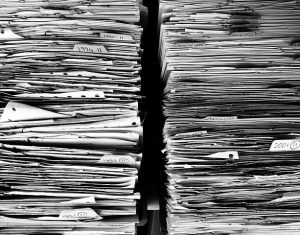 The government announces subsidies for these measurements. Yes, you might get some money, but first YOU have to pay (for the administration practices etc.) – and you need to be VERY patient until they finally decide if you are chosen for the subsidies or not. After the big earthquake near Assisi in 1997 people couldn't begin to reconstruct their houses right away if they wanted to ask for subsidies. And so they had to wait for YEARS until they could begin with the reconstruction. That's why it took 20 years, altogether. But Assisi itself was reconstructed in 2 years or so. Why? It was the church paying and the many catholic people in the world who feel connected with the city of Saint Francis. They didn't wait for the government to move.
Now we are in the awkward situation in this country: numbers get manipulated to avoid responsibilities. earthquake forecasting is denied and therefore ignored. Money disappears. Many people have a tender heart and are willing to help – and they don't get a thank you and are even shut down. The egocentric culture of the leading class seems to reflect a huge part of the population and the more evolved people in this country have a really hard time to be heard, let alone included in decision processes. 
The 
well known integralist Jeff Salzman often says: "Evolution is beautiful but it's messy." In Italy, 
 you can see the messiness when you are here a little longer than a typical tourists stay.
Watch this explanation of the present risk of earthquakes in Italy as a consequence of what is happening all over the globe – earthquake-wise