They behave, already grown up, like little children who scream to get the attention of others. Always the same phrases, insulting and blaming and using the power of loudspeakers to shut down who they don't want to grant freedom of speech which they consider to belong exclusively to them as the eternal victims.
Blind to the own blind spots and contradictions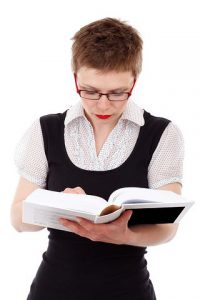 I am always amazed how sufficiently intelligent people can be so completely caught up in their contradictions, so unaware that they are doing themselves – massively – what they blame others for. How they, so easily, overstep the rules of society which holds them safe – and even forgives their adolescent blindness – to take as granted to themselves that which they are not inclined to allow others. How can people convince themselves to be right, with no exception and no discussion about it?
How can they proclaim and promote their violence against peaceful people, how would they enter into total war and try to provoke the other side to cease and play the role of the enemy? It is a dangerous game, not only for others, but also for themselves. The revolutionaries of the first hour rarely ever have been alive for long after their destructive victory!
Would you be able to handle such a situation?
This is what came to my mind when I watched the following video. It is loud – but scroll ahead when you have heard enough of the always same phrases and screams, the important part comes in the second half!

Dr.Jordan Peterson trying to speak at McMaster University
Please watch it and ask yourself: Would you have been able to respond to the chaos in a similar wise way as Dr.Peterson did? He has understood that opposing these blind forces only creates more of it.
So what can we do in the face of it? No wonder why other panel guests withdrew from the event because of the harassment. I surely wouldn't be able to handle a similar situation, would you? Dr.Peterson was calm – and finally gathered the people who wanted to listen to him, somewhere outside the building, and answered their questions and gave them advice about how to meet similar situations in their lives.
This is a lesson in what it means to be an adult and a responsible person in the face of the chaos created willfully by others. This is what we more insightful people need to learn: get free from our triggers, bring our own shadow to light, and then BE THERE and face the situation without the primordial reactions flee, freeze or attack. Then we can be part of the solution, not of the problem!
We are called to stand up and say what we need to say! Even when we consider ourselves non-political, introverted or whatever!
Please watch also our conversation How can we stay inspired to work towards a sustainable future

WOMEN MATTERS
Conversations at The Wisdom Factory